2019 Major
Festival Sponsors
---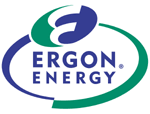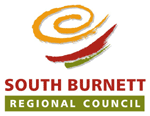 What To Wear And What To Bring Along
---
Wine and Food In The Park is a relaxed and happy affair.
There's certainly no need to dress up (though you're very welcome to and some people now make it a point to dress up specially for the Festival). But most people simply wear
whatever feels comfortable
.
If you're planning on a full day of fun, though, it's probably wise to slop on a bit of sunscreen and bring along a hat.
A lot of people also like to bring along folding chairs, umbrellas, water bottles and perhaps string bags to hold their wine purchases. Plastic cups (not glass!) are also a good idea if you want to sip drinks.
And naturally, you can bring along a throw rug if you want to dine out in the Park (the wide variety of inexpensive food in the Food Court will please almost anyone - all meals are served with disposable containers and cutlery).
There are also plenty of toilet facilities in the grounds, including disabled facilities at the William Street end of the Park.

8 Hours Of Non-Stop
Live Music!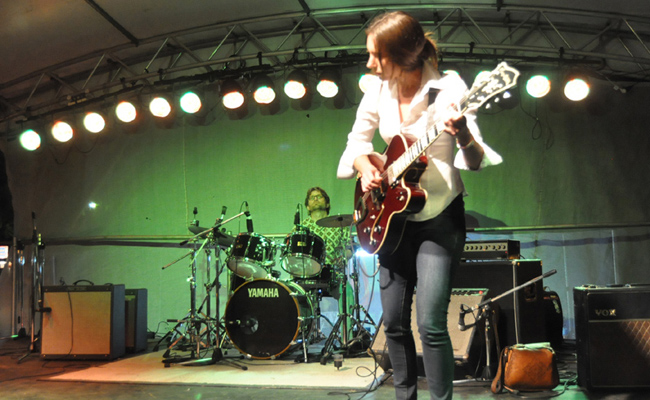 In addition to great food and wine, this year's

South Burnett Wine & Food In The Park Festival

has a

jam-packed

program of live music and family entertainment running right through the day and on into the evening.

2019's musical acts include:

12:00 noon - Alex The Frenchman

Alex The Frenchman will be making his first appearance at Wine & Food In The Park this year, and he'll be kicking the day off with tasteful acoustic renditions of popular classics from the last century. Alex blends loops, beat boxing and awesome vocals to make theese songs a truly amazing experience. Alex performed in front of huge crowds with his band 'Spark Gap' back home in his native France, and he's dazzled our region's music scene ever since he arrived Down Under. We're very proud to have him open our festival's 20th anniversary and provide a really great musical backdrop to the start of a long, lazy lunch under the trees.

12:45pm - Amber Goldsmith

Amber Goldsmith has been entertaining crowds for over 10 years now, performing country classics along with occasional self-penned originals that range from introspective to upbeat. Amber keeps her finger on the pulse of the country music scene and while she admits she wouldn't mind being the next Beccy Cole, the duties of raising a young child keep her close to home. Amber will be rounding out our lunch-time scene with her special blend of acoustics, and we're delighted to have her perform for us this year. We hope you'll be, too!

1:30pm: Rowan Edwards

Rowan Edwards hails from Wondai and is returning to the Main Stage at Wine & Food In The Park after two years of constant solo, duo and band gigs. Rowan performs with gusto and often makes his own versions of popular covers, deepening their emotions and giving them more power than the originals. Rowan has also written a large amount of original material over the past six years - extensively played on CROW-FM - and plays in several different bands in our region, and also at Dalby. We're proud to have him back to help celebrate our 20th year, and also to showcase just how much this genuinely talented young musician has grown since the last time he appeared on the WAFITP stage to entertain us.

2:15pm: Soul Good

Soul Good are a 10-piece jazz and soul band that some of you may have heard at Moffatdale Ridge's Italian Festival over the past few years. This brilliant outfit cover tunes made famous by Nat King Cole, Chicago, Nina Simone, Ella Fitzgerald, Amy Winehouse and The Commitments, amongst many others. Soul Good's exciting repertoire reveals modern insights into both the songs and the artists who made them classics. We're truly delighted to welcome this brilliant band to Wine & Food to carry us all through the post-lunch phase of the day, and we're sure you'll find yourself tapping your feet, singing along and maybe even dancing to a few numbers during their set.

3:10pm: The Stools

The Stools are a five-piece rock covers band that have been performing together for almost three years. They play an exotic mix of lesser-known rock, punk and alternative music with an emphasis on keeping things old school and gritty. No keyboards, samplers, glittering disco balls or other gimmicks for these boys - just guitars, drums, vocals and some funky rock to help your digestion in the middle of the afternoon. This is the first time we've had this all-South Burnett band play for us at Wine & Food In The Park, and we hope you'll all give them a big WAFITP welcome!

4:05pm: Natalie Fenton

Natalie Fenton is an award-winning country singer who has performed all over Queensland. Natalie was born at Geraldton in Western Australia to musical parents, the youngest of three sisters, and music has been a central part of her life for as long as she can remember. When the family moved to Nanango, seven-year old Natalie joined the school's choir and band, and also performed with her parents at music gigs. After graduating, Natalie kept pursuing her love of music and released her first album in the late 1990s. Natalie gave an absolutely stand-out performance at WAFITP last year, so we've asked her back. We've also moved her set up into prime time afternoon so we can show off this wonderfully talented musician to an even wider audience.

5:05pm: Muddy Flats

Muddy Flats are a five-piece country, country rock and pop group from Cherbourg and are arguably the South Burnett's leading Indigenous band. Robert (Rocko) Langton formed Muddy Flats many years ago and is the last original member. He'll be joined on stage by Bevan Costello on bass; Tony Raanoja on rhythm guitar; Greg Madden on drums; and the amazing Aunty Lillian Gray on vocals. Muddy Flats have supported national artists like Lee Kernaghan and Troy Casser-Daly, and they delivered a truly knock-out show for us in 2017. We are truly proud to have them back for a second time this year, and we look forward to another really great show from this extraordinary group of musicians.

6:05pm: Mr Q

When the sun goes down it's time to go to town, and that's why we've invited the South Burnett's best-known four piece rock band back for 2019 to give all of us another taste of their brilliance. Mr Q are a hard-working band who perform an average 90 shows per year from Brisbane to Bundaberg and all places in between, and their versatility really is something to see (and hear!). They've also supported top Australian artists including Gang Gajang, Hoodoo Gurus, Dragon and five shows with the late Phil Emmanuel. The last time this band appeared at Wine & Food In The Park they got rave reviews, and we think they'll get them again as they lead us into the early evening and that magic dinner-time rush.

7:10pm: Skin n' Bone

Skin n' Bone formed in 2017 and started performing in public shortly before they appeared at last year's Wine & Food in the Park. Their five band members have a collective century of experience playing all genres of music from jazz to heavy metal, and playing everywhere from World Expo 88 to venues all over the state. Skin n' Bone play a mix of classic rock through to contemporary numbers, and the addition of mandolin and harmonica can produce some great (and often unexpected) results that will lead you happily into the end of the evening with a song in your heart and some boogie in your shoes. We're very pleased to welcome them back to WAFITP for a second time, and we're sure you will be too!


Plus Street Performers To
Make You Smile!
Of course, Wine & Food In The Park isn't just about great wine, sensational food and fantastic music. Another thing everyone loves about our Festival are the whacky street performers who constantly wend their way through the crowds, tower over us in stilts; stack themselves up in pyramids before our eyes; jump through flaming hoops; or just generally amuse us with their side-splitting antics.

Part of the fun of Wine & Food in The Park is that it's

simply impossible

to be uninvolved when the Festival's performers come out to

meet you in person

. And sometimes you can't be sure if you're really seeing a street performer or just someone who's even more deeply into Wine & Food In The Park than you are...

Performers you can look forward to seeing in 2019 include:

Monster Blonde

Those winsome clowns who've stolen our hearts over so many years are back yet again by popular request. The Monsters have become a much-loved feature of Wine & Food In The Park and these wonderfully talented performers will be returning in 2019 to entrance and delight us all over again with charming new characters and zany antics. If you've never seen Monster Blonde before, you'll be delighted when you do. And if you have, this year they promise us they'll be doing something totally new that they've never done at Wine & Food In The Park before. The Monsters will be roaming Memorial Park continuously between 1:00pm and 5:30pm - don't miss them!

Damed Edna & Friends

This year, Australian royalty Dame Edna will be paying a visit to Wine & Food In The Park to say hello to any "possums" who might be about. And later on, international super spy and master of intrigue Austin Flowers will also be putting in an appearance. So will Queen Elizabeth (who'll be happy to supply autopgraphs, if asked nicely!). Curiously, none of these close friends will appear together. But we're sure they'll spread delight - and possibly the odd knighthood or other imperial honour - wherever they go. Dame Edna & Friends have never appeared in character at WAFITP before, so we hope you'll make them feel very welcome!