2019 Major
Festival Sponsors
---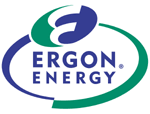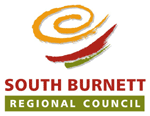 How To Sample
South Burnett Wines
---
Sampling the output of our wineries at the Festival is easy!
All the region's top wineries will be spread across the grounds in our
Gourmet Food Village
(you simply can't miss them!)
You can meet the winemakers in a relaxed atmosphere, discuss the wines with them, try them and if you want to, buy your favourites directly over the counter at rock-bottom prices.
There's absolutely no pressure and you can do it all in a fun, friendly atmosphere with lots of other people who love wine just as much as you do!
If you prefer, you can also obtain beer and low to mid-strength mixers on the grounds, or craft beer and ciders in the Festival's Craft Beer Garden.
Tea, coffee, soft drinks, fresh fruit juices and water will be available in the food village too.
A Note About
Good Etiquette
---
When you buy a bottle of wine, you'll be given plastic glasses to drink it with.
And if you intend to drink your bottle at the Festival - probably with friends, as most peple do - you should
always use the glasses
.
Drinking directly from a wine bottle is considered very poor etiquette and our security guards will remove you from the Festival grounds if you do this.
Wine & Food In The Park not only promotes responsible alcohol consumption, but good manners too.
It's what everyone wants and expects from a family-safe Festival, isn't it?
So please help us keep the great WAFITP festival we all love safe and secure by setting a good example and using the wine glasses provided.

Queensland's Top Wineries
On Show!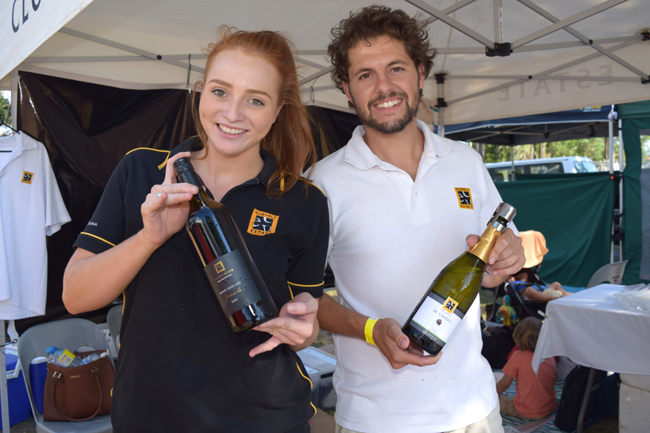 The South Burnett Wine & Food in The Park Festival is a showcase for the South Burnett's wineries. In 2001 we were declared one of Queensland's official wine regions - and when you try our wines we're sure you'll soon see why!

In 2003 we also became Queensland's

largest grape crush region

, crushing almost

triple

the Granite Belt's harvest and more than every other Queensland wine region combined! That year we also waltzed away with

50% of the gold medals

at the Queensland Wine Awards plus a swag of silvers and bronzes - more medals per capita than anyone else too.

This year all the South Burnett's best winemakers will be at the Festival. You can sample some of the earliest releases of their 2019 vintages. Or try some of the white, red and sparkling wines that won state, national and international awards over the last year.

The wineries exhibiting at the 2019 Festival are:


2019 Winery Exhibitors

(07) 4168-4788

(07) 4162-7647

0408-850-595

(07) 4168-4797

(07) 4699-3029

(07) 4126-3493




Eat Your Way

Around The World

Our Gourmet Food Village is always a popular feature of each year's Festival. And this year we have lots of food vendors offering everything from Indian taste treats to Spanish churros, wood-fired pizzas to Hungarian langos, and seafoods through to savoury German sausage favourites. Here's who'll be appearing in our Gourmet Food Village this year:

In The 2019 Gourmet Food Village

Food Supplier

Cuisine

Brazzo Boys Brazilian BBQ

BBQ meats cooked Brazilian style on skewers over the flame, plus rump steaks, smoked chorizo and marinated chicken thighs on rolls with fresh salad, tomato salsa and home-made mayo

Exotic Potato Swirls

Your choice of curled, deep-fried potato, sweet potato or beetroot swirls on a stick, all finished with choice of different salts

Squidley's Calamari

Gluten-free calamari, mouth-watering Thai fish cakes, chicken nuggets, chips, salads, sauces and soft drinks

Mallory's Tocino

Pork, chicken and beef jerky and pork crackling, served with local hot sauce, dried fruits and a bit of sweetness to entice you!

Joseph's Hungarian Langos

A WAFITP favourite: mouth-watering Hungarian langos - deep fried in sourdough with toppings

German Sausage Hut

All your German sausage favourites - bratwurst, frankfurfter, debreciner, cheese kransky, curry wurst, marinated grilled pork belly, garlic fries and honey mustard fries

Zilmars Indian Cuisine

Samosas, pakorhas, butter chicken, lamb curry, beef vindaloo, vegie dahl, mango lassi, all prepared to authentic Indian recipes

Sweet Floz Churros

Freshly cooked churros (ie Spanish donuts) in a variety of styles - simply irresistible

Piping Hot Woodfire Pizza

Brilliant wood-fired pizzas freshly cooked to order - they also have an on-site ATM if you need extra cash at the festival

Mr Whippy

Soft-serve ice creams, milkshakes, thickshakes, sundaes, fairy floss, Dutch pancakes, shaved ice and hot dogs

Mobile Coffee Van

Coffee, Mocca, Hot Chocolate, Latte, Teas (English, French, Earl Grey, Green, Peppermint), prepacked cookies (GF options), soft drinks and water

Rainbow Smash

Frozen carbonated drinks in six flavours, including black ice (cola), blue lemonade, raspberry, creaming soda, lime, and fruit tingle

Mammino's Ice Cream

Brilliant hand-made ice creams in a wide variety of flavours from Wide Bay's leading ice creamery